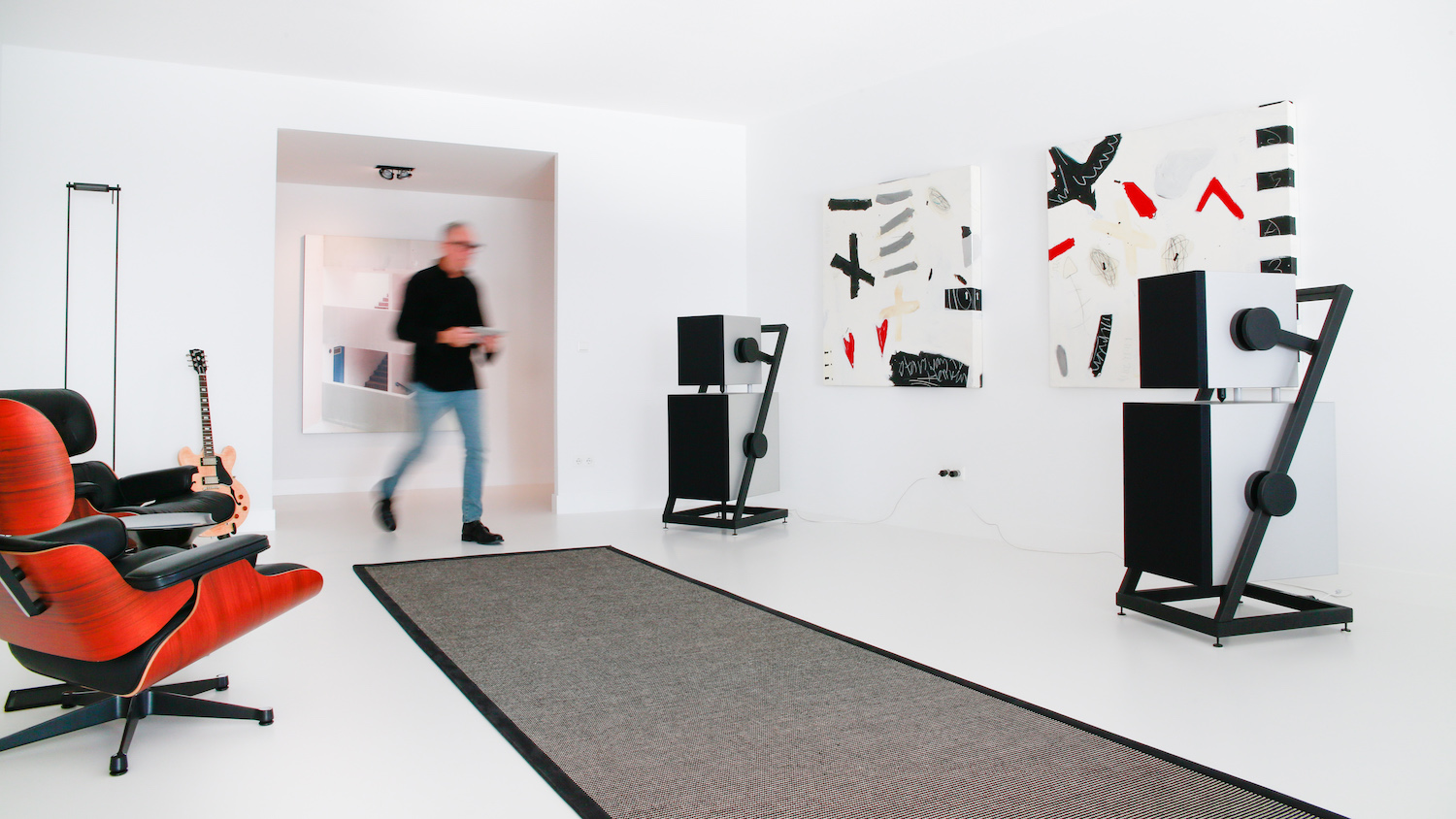 In our latest episode in the series 'HIFI.NL Dropping in...', in which we visit our readers to find out what they are listening to in terms of their hifi systems, we're all about Dutch audio products with international standing: Pink Faun and Ikigai Audio (and, lest we forget, CrystalConnect). In Rien's impressive loft in Rotterdam, these brands are put to work in an active system by the Swiss masters of Goldmund. A complete system that doesn't need these additions, mind you – but have made it all the more interesting nonetheless.
Voor de originele versie in het Nederlands, klik hier
That introduction might sound a little familiar to you. Or maybe the photo in the upper right-hand corner rings a faint bell. That's quite possible, because two years ago, somewhere in the middle of February 2020 and just before the world around us changed dramatically, Rien wrote to tell us – with appropriate enthusiasm and, as it turned out, completely justified pride – about his Goldmund Satya active loudspeaker system. Might we be interested in coming for a listen? In a time when we associated 6 ft with the length of an interlink rather than with social distancing, we quickly accepted his invite. You can read about that previous visit here.
Fast forward to February 2022 and we get to speak to Rien again. Our interest is piqued immediately, because apart from the impressive reproduction qualities and the modern art aesthetics of his Goldmunds, we also remember his famous last words after that pleasant listening visit to his beautiful loft: "I'm certain I will not be looking for anything new for at least the next ten years!" Were his Goldmunds replaced within just two years...?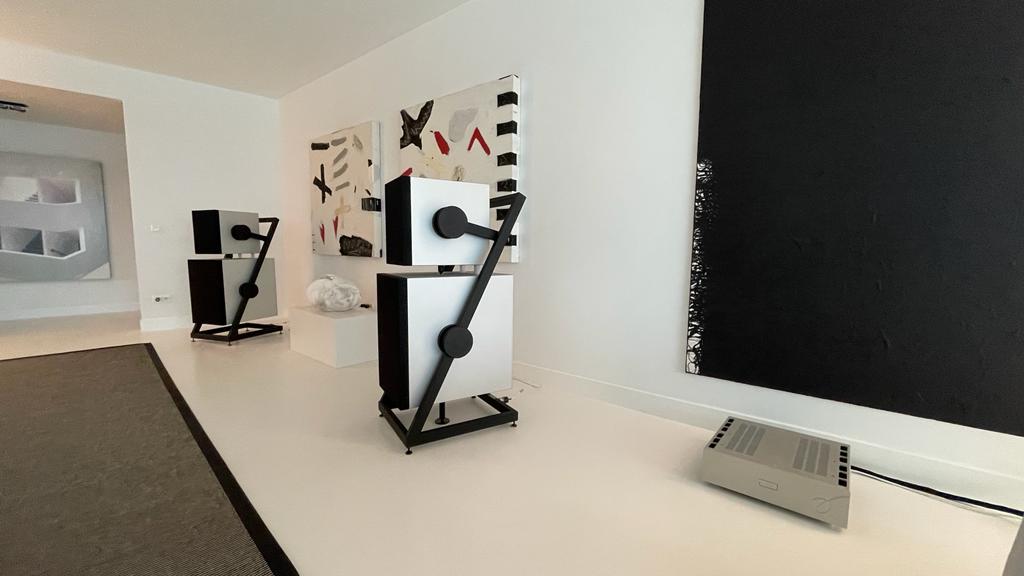 To avoid an unnecessary cliffhanger: no. Which is to say, his almost 300-kilo heavy system from Switzerland is still there. And still going strong. It has simply had some 'necessary' additions made. Our earlier readers' visit thus gets a proper sequel here, but this time around we navigated to Rotterdam together with Robert Brijde of Goldmund dealer PUURavd. To get us an explanation of the latest adjustments to the hifi setup, some promising impressions of the choices made, and of course to slip into our floor protecting favorites again...

Inspired by the Dutch Audio Event
We are at Rien's today to get a (second) impression of his set built around the active Goldmunds, but it is also offered a nice throwback to our own audio show of last fall: Dutch Audio Event (DAE) in Veldhoven. How is that? Well, Rien was also at that event in October, and it is precisely there that he was convinced by the potential added value of both Ikigai and Pink Faun. "I heard this combo for the first time in Goldmund's chambers in Veldhoven, and I immediately wanted to try it out at home. It has, as you probably figured out, not been returned..." Or rather, PUURavd provided a brand new model, as the unit Rien tested out at home was the very demo model from Veldhoven.
In the Goldmund-set at DAE – with a starring role for the Prana speakers, not the more powerful Satyas you'll find in Rien's loft – an Ikigai Kangai-S network cable and a Kangai-S PowerCord with the Goldmund Wireless Dongle were part of the crowd-pleasing system. The Pink Faun 2.16 Ultra also took center stage in this setup. And that got Rien's attention, to say the least: "It was immediately apparent to us that it was much more spacious, tighter and more powerful than I've become accustomed to." It didnt't take long after that for him to try things out at home, where the soundstage was equally persuasive.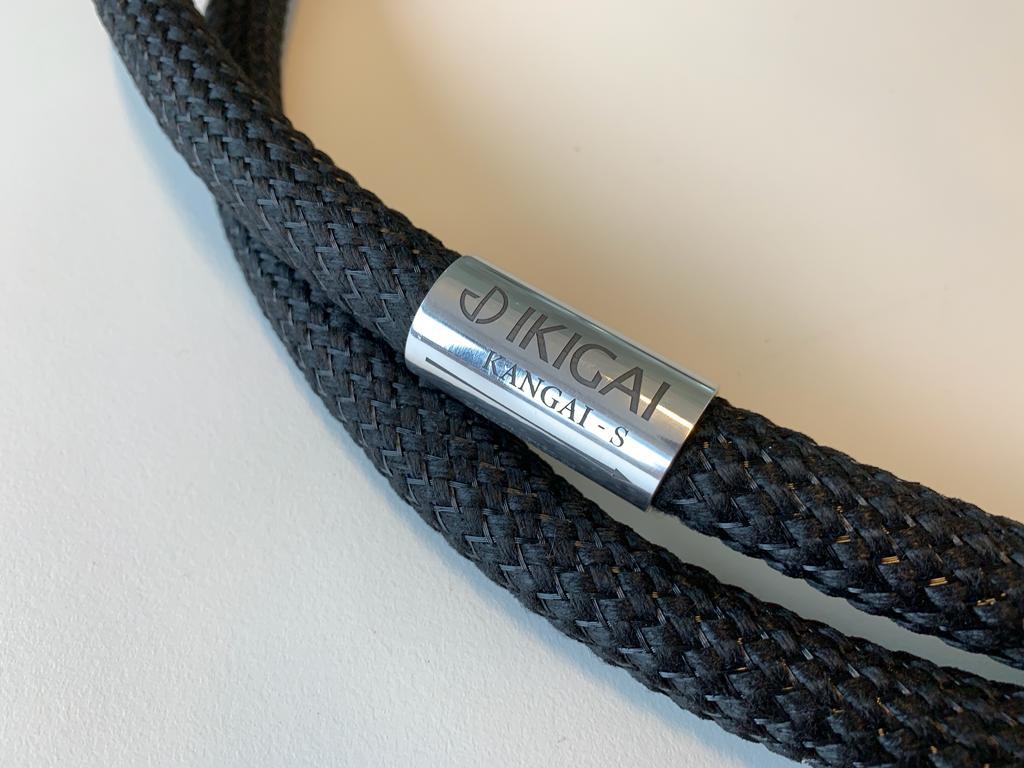 So what specifically has changed? Rien replaced his Nucleus Plus with the Pink Faun 2.16 Ultra with SSD, equipped with Ikigai's top-of-the-line powercord, the Kangai S. "Still, another huge leap in audio playback and high-end quality. And a nice Swiss-Dutch party, because next to the addition of the new Pink Faun and Ikigai cable, my CrystalPower Ultra powercords from CrystalConnect are still here."
Ikigai Audio
Let's take a quick step back, for those of you who don't yet know the name Ikigai. Or are perhaps familiar with the concept – the literal meaning of the word is "reason for (someone's) existence" – but not the audio brand. Ikigai Audio was created in 2018 and although the name suggests Japanese manufacturing, nothing could be further from the truth; development and production is one hundred percent Dutch. "Ikigai stands for satisfaction and for what is important in a human life," is how founder Jeffrey Dam once explained it to us. "Not expressed in possession, but as the smile on your face in the morning and the sense of starting a brand new day."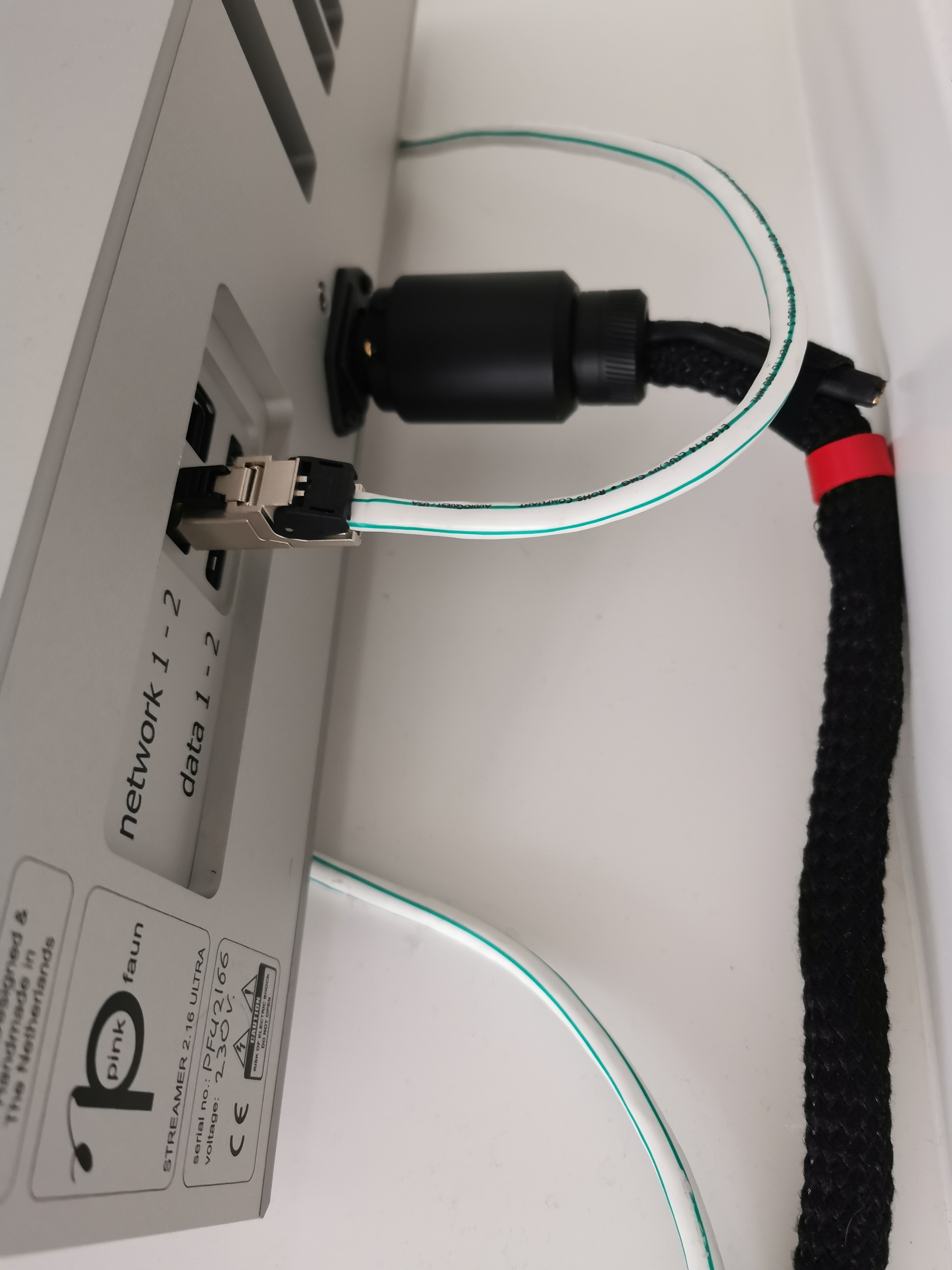 In the range of his high-end cable brand, that aims to contribute to well-being by bringing to market products that preserve the beauty of music, Dam currently has two different levels of quality: the Sugure entry-level line and the Kangai flagship models. Both series consist of interlinks in RCA or XLR, speaker cables with banana or spades, digital cables such as the COAX and network cables, and finally the powercords. So Rien's Kangai S is the top-of-the-line model, which uses 5n pure silver (double that of the Kangai-S) and 24-karat gold conductors. 
The cable itself has a remarkable construction as well. The strains of silver and gold are build from a thin AWG diameter to a thick AWG diameter. Every bundle of wires has its own dielectricum varying in cotton and teflon. The silver and gold is specially treated and terminated with ETI Research LEGATO plugs. It has an even tighter triple EMI/RFI shielding than the Kangai and utilizes the unique grounding system.
Pink Faun 2.16 Ultra
The Kangai S costs about 4,200 euros, so in addition to the Pink Faun (available in this version for about 27,620 euros) still quite an investment in the upgrade. That does get you flagship model of the Pink Faun network players, which is saying something. If you are looking for perfection in high-end music experience from Dutch soil, then Pink Faun should be on the list. The manufacturer from Rhenen proudly presents handmade hard- and software solutions, ready to be customized to your needs.
The Pink Faun 2.16 Ultra, in addition to being the brand's flagship product, is the latest addition to the portfolio of digital playback systems, featuring support for locally stored music files and streaming content from quality sources like Qobuz and Tidal. "The 2.16 ULTRA is the sum of years of digital and analog experience combined with Pink Faun's groundbreaking OCXO clock technology," the manufacturer said. "Pink Faun has joined forces with the best companies in the world to bring you a never-before-seen musical experience in the landscape we call hi-fidelity." The result is a flexible and modular system that can easily grow with the evolution of your system.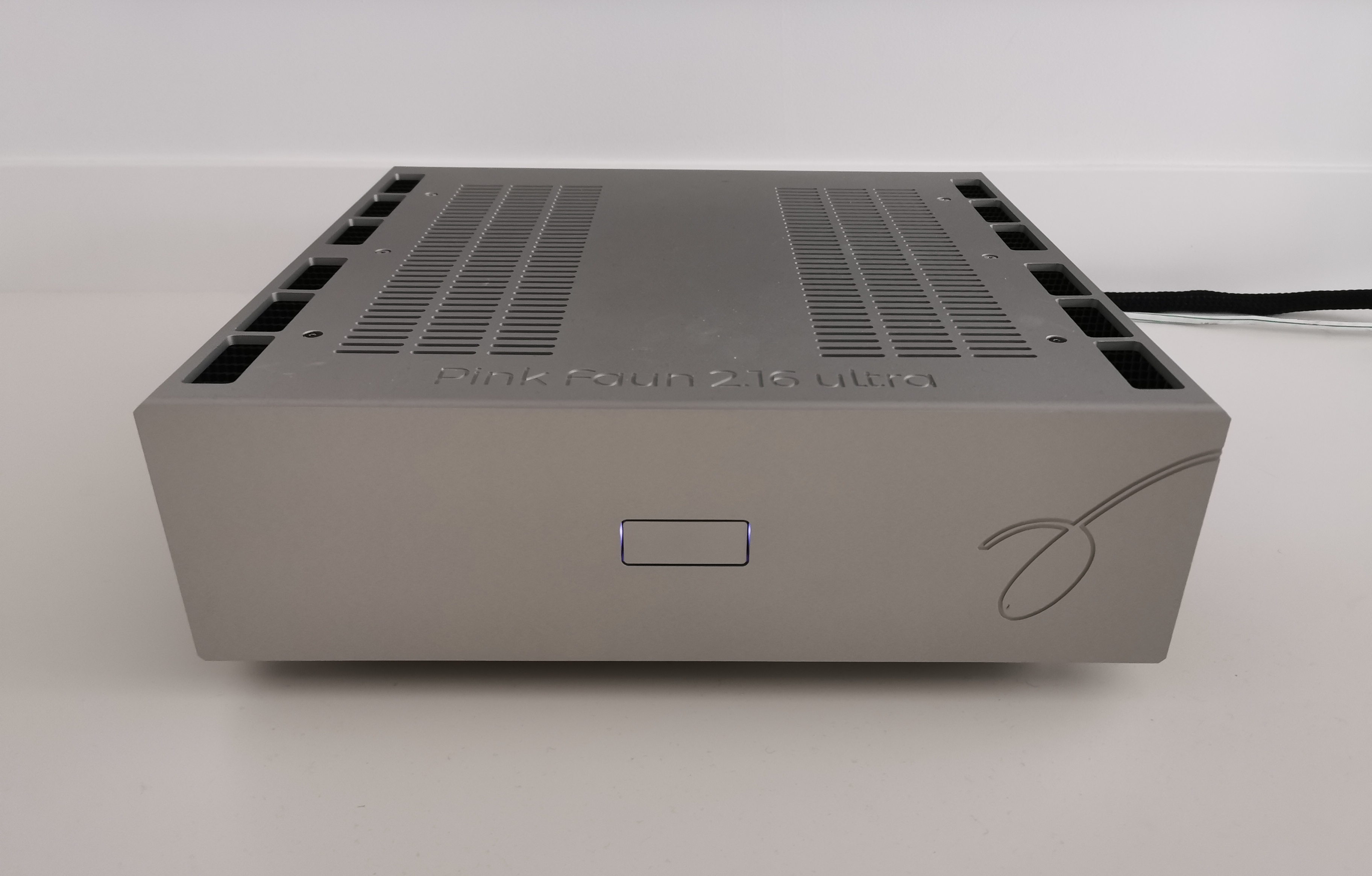 The 2.16 Ultra is based on the award-winning 2.16 and 2.16x music servers, looking at the possibilities of going that little bit further digitally. The internal and external chassis are integral to the design: the CNC-machined chassis features shielded compartments, heat management solutions and vibration control. The chassis allows all components of the power supply, passive cooling system and hardware to be mounted in optimal locations without changing the exterior design. It is therefore literally the backbone of the Pink Faun.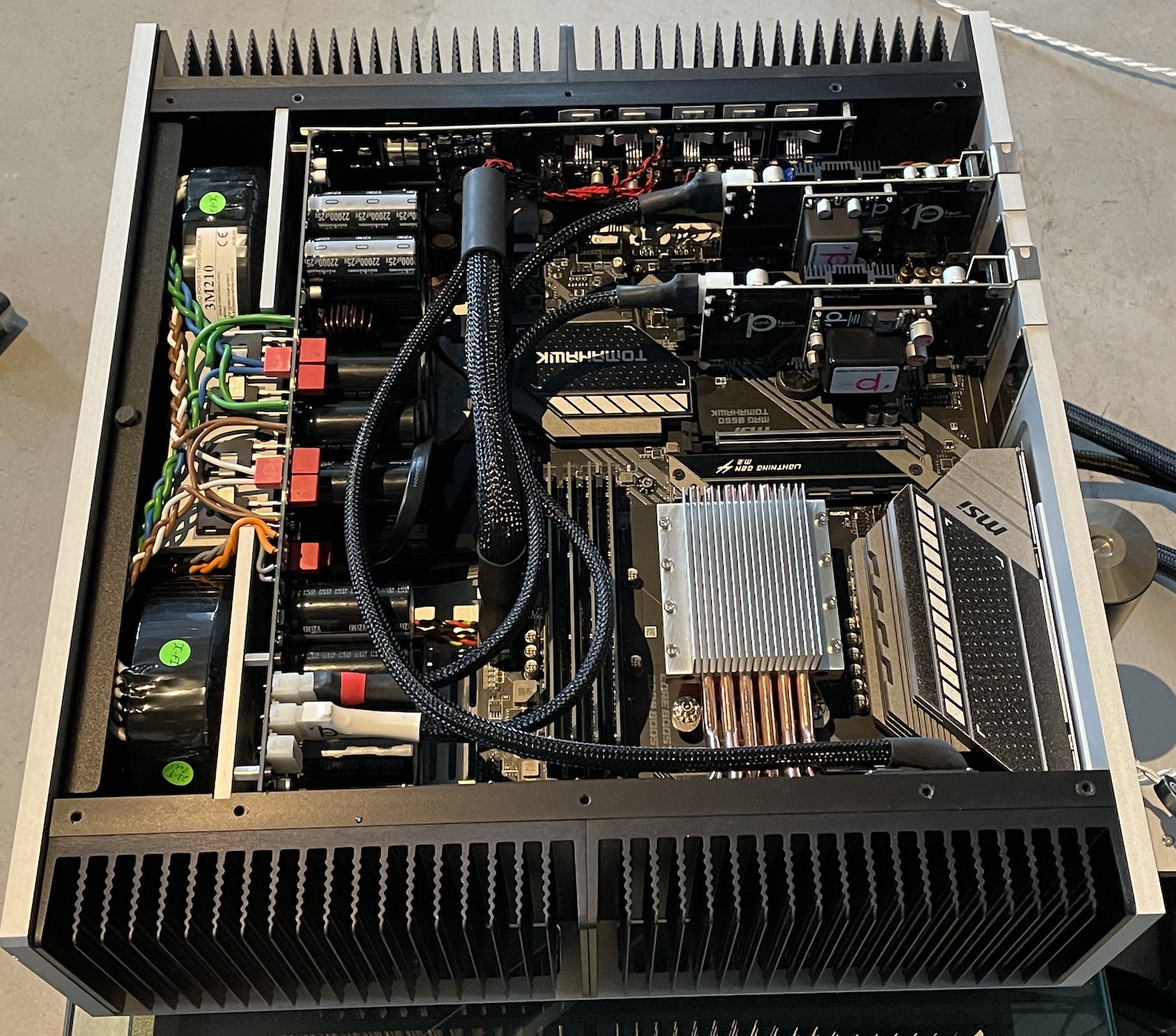 A unique part of the chassis design is the honeycomb motherboard platter. This platter is extremely stiff and this design handles various vibrations will eliminate resonance frequencies without over damping them in order to preserve and maintain energy. During the development processes of the 2.16 Ultra, the manufacturer xperienced vibration on the motherboard that had a significant negative impact on the sonic performance. Instead of damping the vibration, they decided to eliminate all possible vibrations by making a special platter inside the streamer, mounting the critical components on top to eliminate all possible vibration.
Another important new design of the 2.16 Ultra is the fact that the internal chassis has a special shielding compartment for the Pink Faun Ultra OCXO clock, which we already mentioned briefly. The clock and the clock output circuit are completely shielded and decoupled from the internal chassis. If you lift the lid off of the approximately 20-kilogram box, you will see how beautifully this architecture is put together. If you'd like to know more, you can find out more about the 2.16 Ultra on Pink Faun's website.
"The reproduction is so balanced, and so completely natural, you can really listen for hours without it ever getting tiresome." A quote from the visit in 2020, when the Goldmunds had just freshly replaced an already impressive system (dCS, Spectral and Magico). So why change it up again?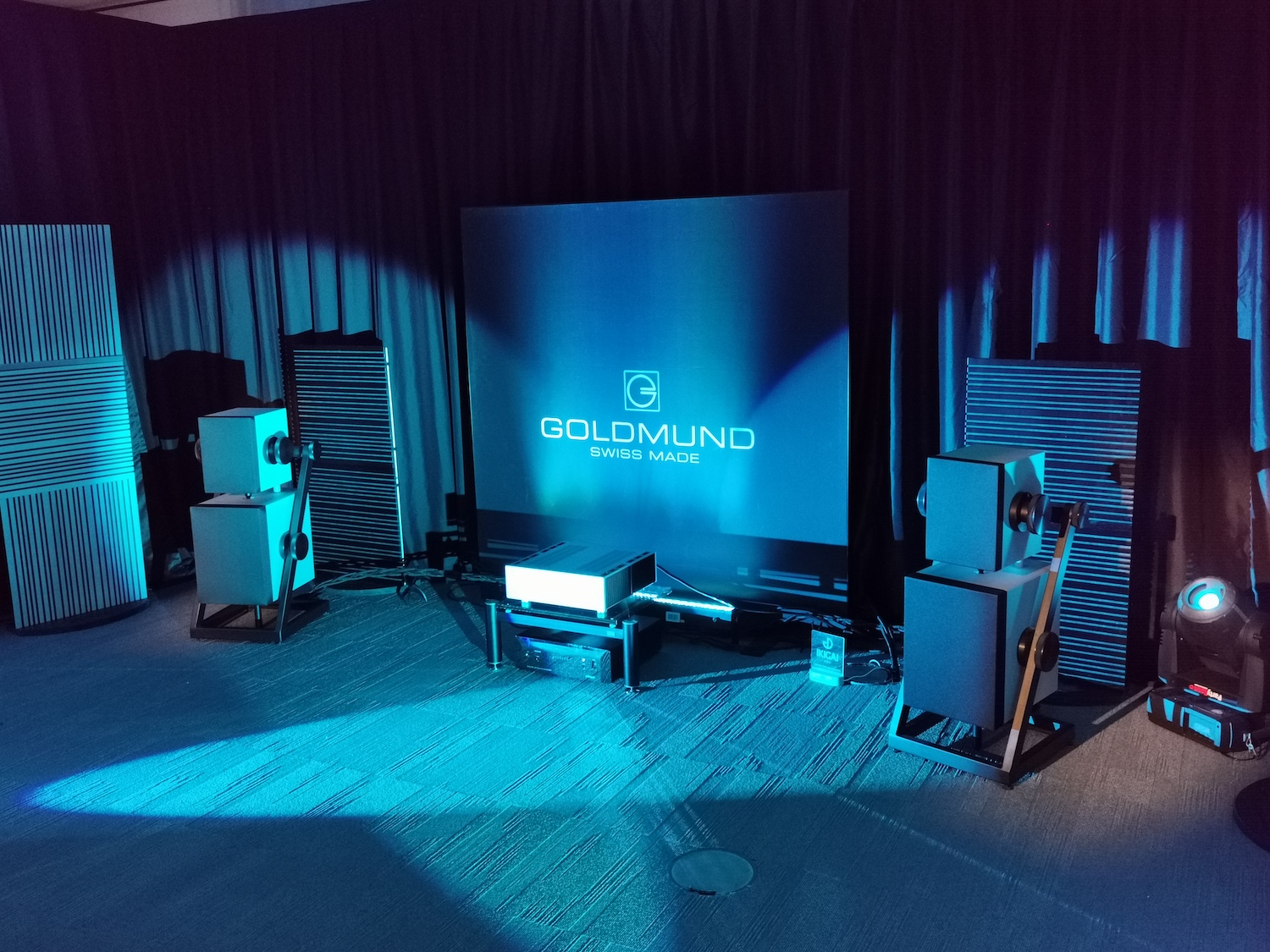 "As I've said, I was immediately convinced by the setup at the Dutch Audio Event (pictured above). I wanted to hear it at home as soon as possible. Mind you, in Veldhoven they had the smaller Prana's. I myself have the big brothers, the Satya, much more body and solid woofers, so that difference had to be even bigger, right?"
And indeed, that effect was even more impressive at home. "The Goldmunds are by themselves very clear, direct and transparent. Pink Faun opened up the spaciousness of the soundstage even more compared to the Nucleus. Or as my wife put it, 'I'm really in a concert hall now, I can point out every single band member with ease.'Â For me, an A / B test was not necessary, the Nucleus was immediately taken out. I had also been given several cables by Robert, but the Kangai-S was the logical choice for me. So no tweaking there either, just straight replacement."
Personally, my audio hearing is not developed well enough to do an A/B test two years apart, let alone these last two years, which collectively have felt like at least four. However, we can certainly go along with the previous remarks regarding the spaciousness and the beautifully dynamic reproduction of live performances.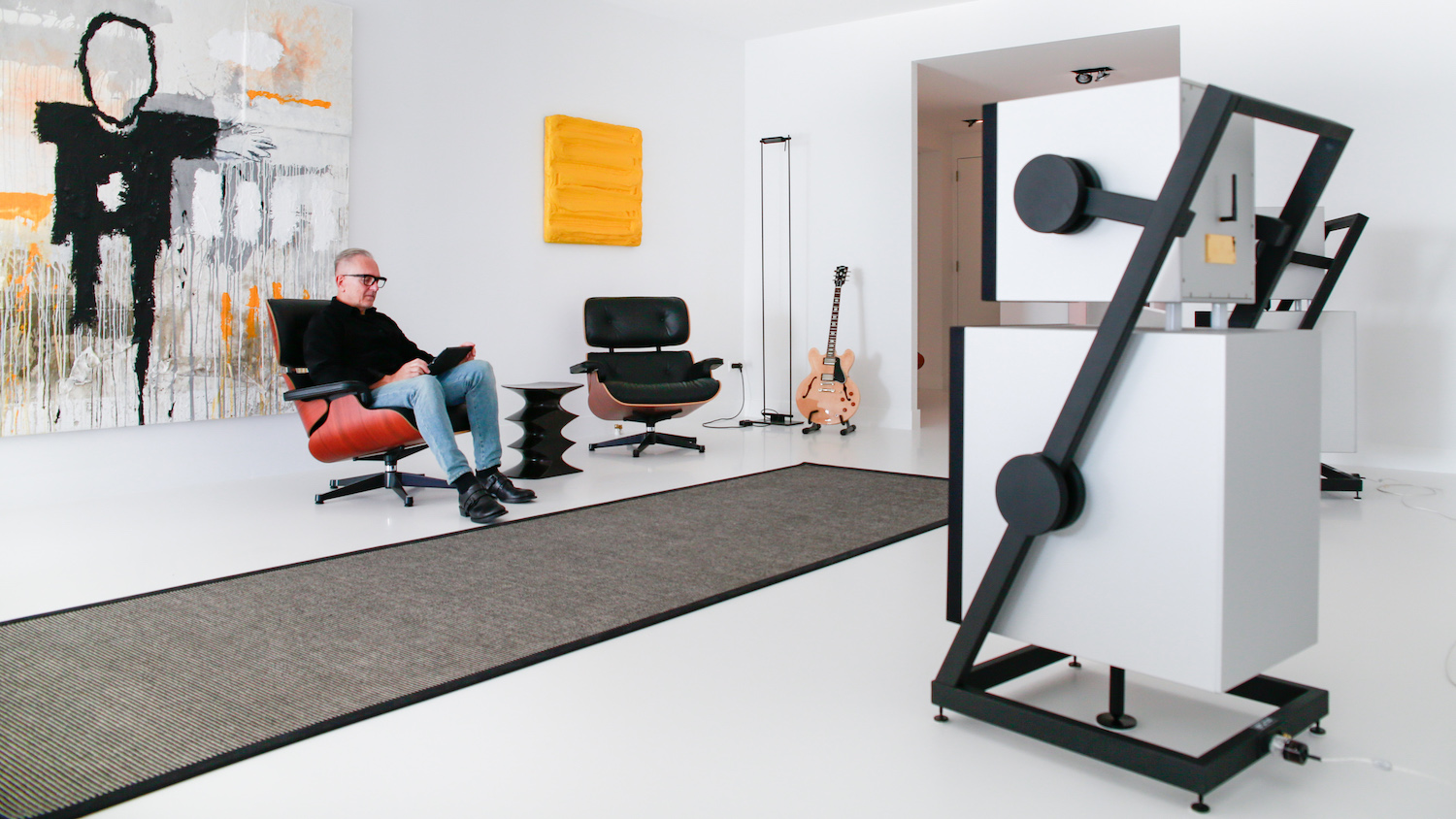 It doesn't really matter then what comes up in the playlist. We listen to Diana Krall and Jan Akkerman, to Nils Frahm, Billy Cobham and Lee Ritenour, to music from the Netflix series The Crown and even Rien's own productions. The result is always the same: it is very difficult to get up and out of the listening chair...
When we finally do get up, we do so with the thought that we'll probably come back again. "Yeah, possibly", says Rien. "After all, I connected the Satya's at the time with relatively 'simple' powercords from CrystalConnect (still, 4,725 euros each). Perhaps the next step should be to go one or two series higher, see what happens...?"
For more information, you can visit the websites of the individual audio brands: Goldmund | Ikigai | Pink Faun