WINKELS
HiFi-speciaalzaken Kii Audio
HiFi winkels
Op deze pagina vind je een zo actueel mogelijk overzicht van de Benelux-dealers van dit merk. We streven ernaar om het dealeroverzicht up-to-date te houden, maar moeten ons systeem handmatig bijwerken. Deze pagina is voor het laatst bijgewerkt op 30-10-2020. Mis je een dealer of spot je een foutje, weet ons dan te vinden op
info@hifi.nl
.
1 WINKELPARTNERS op volgorde in de buurt van Uw huidige locatie. Zie daaronder het overzicht van de overige huidige bekende winkels.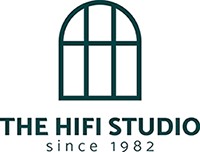 Adres

Korevaarstraat 2f
2311 JS Leiden
T: 071-5131512


Naar winkel
The HiFi Studio

is [volgendeOpening] weer open
maandag
gesloten.
dinsdag
10:00 - 18:00
woensdag
10:00 - 18:00
donderdag
10:00 - 18:00
(koopavond)
vrijdag
10:00 - 18:00
zaterdag
10:00 - 17:00
zondag
gesloten.


De winkels boven uitgelicht zijn de WINKELPARTNERS hieronder vindt u de overige winkels waar het merk volgens onze meest recente informatie verkrijgbaar zal zijn. Voor de meest accurate informatie over winkels adviseren wij u de site van de fabrikant, distributeur of winkel te raadplegen.