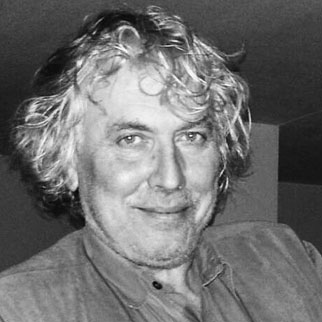 Vandaag bereikte ons het verdrietige nieuws dat Leo de Klerk op slechts 62-jarige leeftijd is overleden. De Klerk was behalve een zeer bekend gezicht in onze branche en een veel gezien gast en spreker op shows voornamelijk bekend als pianist, componist, opnamespecialist en de man achter Bloomline Studio.
Leo de Klerk (1958) studeerde aan het Rotterdams Conservatorium bij Theo Loevendie, Ruud Bos, Klaas de Vries en Rob van der Linden. Hij studeerde cum laude af in de Geluidskunst (sonologie en muziekregistratie) aan het Koninklijk Conservatorium van Den Haag bij Volker Strauss en Stan Tempelaars, en debuteerde in de jaren 70 als componist en platenproducent. In 1981 richtte hij Bloomline Studio op, een bedrijf dat de focus legde op 'Natural Music Recording'.
Zijn werk is bekroond met internationale prijzen. Als liefhebber – in de eerste plaats altijd liefhebber – creëerde De Klerk muziek voor bands, theatervoorstellingen, film, orkest en voor een breed scala aan kamermuziekopstellingen. Hij was pianist bij Latin Touch, Theatergroep Splinter, Salsa d'Amsterdam en Turquoise (8). Als platenproducent bij Bloomline Studio, en in samenwerking met Jorn Mineur bij Bloomline Coryphée, droeg hij bij aan honderden muziekreleases, van renaissance tot hedendaags.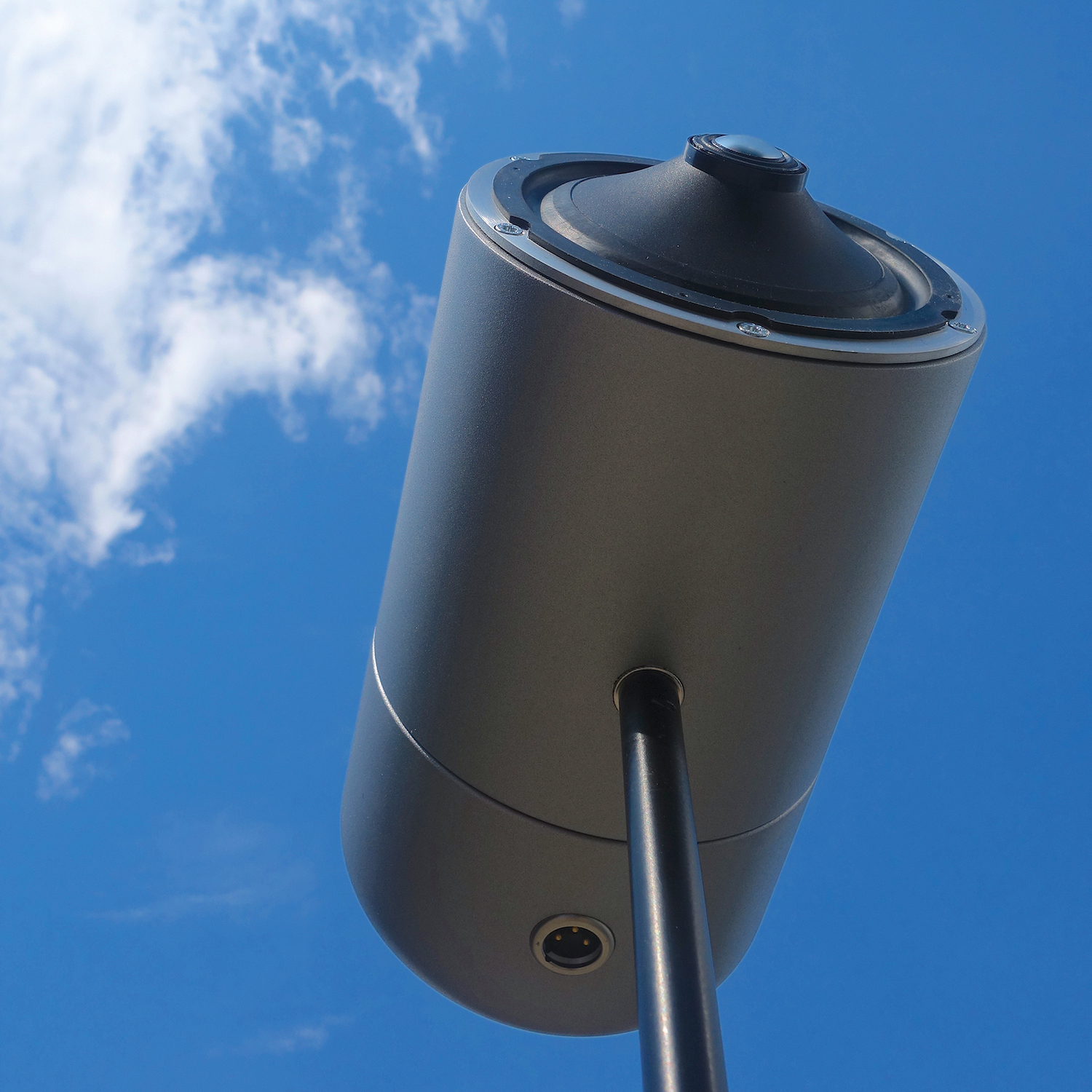 Veel lezers zullen Leo de Klerk echter vooral kennen van zijn werk bij Bloomline Acoustics, waar hij vanuit verschillende patenten op de fysieke en psychoakoestische optimalisatie van geluidstransducers met veel passie werkte aan de Bloomline Omniwave, de 'onhoorbare luidspreker'. Wie op bezoek ging bij Bloomline, kwam terecht in een wereld waar muziek en techniek elkaar hebben gevonden door de oren van een echte Tonmeister. De Klerk liet zich inspireren door zijn werk met musici en partituren in theaters, concertzalen, kerken en in zijn eigen studio waarbij hij aan ruim 1100, voornamelijk klassieke cd- en filmmuziek opnamen heeft bijgedragen. Zijn getrainde oren, het gebruik van nuchter verstand voor het vinden van oplossingen en zijn doorzettingsvermogen hebben geleid tot de OmniDrive eenheden die van zijn unieke idee een concreet product maakten. Je leest meer over zijn bijzondere vondsten in een Music Emotion-bijdrage van de hand van Rene van Es.
We wensen zijn familie en vrienden veel sterkte.
Onderstaand een internationale tekst vanuit Grimm Audio, die we graag wilden delen.
In memoriam Leo de Klerk
On September 9, 2020, after a tragic illness, Leo de Klerk passed away at the age of 62 in De Bilt, The Netherlands. Leo was pianist, composer, music and sound director and inventor. He can rightly be called a homo universalis, and was deeply convinced of the importance of connecting art and science.
In his teens Leo already worked as a professional pianist in pop bands and music theater groups. Later he played with Turkish musicians and in salsa orchestras. He started composing at a young age and went to study piano and composition at the Rotterdam Conservatory. Leo always said that he wanted to compose tonal music and was unfortunate to be born in the wrong era, because it was the heyday of serial composition. That is why he soon opted for film music, where tonal music had remained common. In Rotterdam he took piano lessons from Rob van Kreeveld and Rob van der Linden and composition lessons from Theo Loevendie, Ruud Bos, Rob van der Linden and Klaas de Vries, among others.
Leo said that Klaas de Vries did something funny during his studies: he switched Leo's written part between flute and oboe. That caused a completely different division of roles and instrumentation, like a conversation that runs very differently. It was an important lesson: "As a musician you are literally the materialization of the notes, you inspire them, that is the performance" he said. After his studies Leo wrote music for bands, theater performances, film, orchestras and various chamber music ensembles.
The music and sound director
In his teens Leo immersed himself in recording technology and during his studies he built his own Bloomline studio in 's Gravendeel. When he heard that a new Music Registration course was starting in The Hague at the Royal Conservatoire, he immediately enrolled. It goes without saying that he also immersed himself in composition here, by taking courses with Dick Raaijmakers and Paul Berg. But most of all he was formed by the physics, acoustics and psychoacoustics lessons of Stan Tempelaars and Diemer de Vries. And let's not forget by Jan Panis from the technical department, with whom he had many discussions, and together they read AES papers. Ultimately, Leo graduated cum laude with music that he had composed himself, largely played himself and of course recorded himself, applying various self-developed recording techniques with self-built equipment in his self-built studio.
It was the prelude to an exceptional career as a music and sound director in which he realized more than 1100 productions over a period of almost 40 years, ranging from renaissance to contemporary, from world music to large orchestral work and from theater performances to language courses. His recordings for labels such as Vanguard Classics, Etcetera, Passacaile, Universal, Decca, Chandos and many others have regularly received awards and accolades from various music magazines. Artists could also join "bloomline.net" for their publications, with which Leo pioneered from 1999 as the first cooperative independent artist platform on the internet. In the mid-1990s, Leo successfully partnered with Jorn Mineur in their company "Bloomline-Coryphee" to increase their collective strength. Leo's son Leendert was also involved. Recording sessions took place both in the studio and in concert halls. Because Leo loved the intimacy and tranquility of his beautiful sounding studio so much, he invested in both a Steinway D and a 19th century Erard concert grand.
To describe what it was like to make a recording with Leo, the following anecdote should not be missed. The first recording that Leo made with oboeist Paul Dombrecht and Il Fondamento (with works by Vivaldi) was quite special. They had planned a church in Ukkel, Belgium, but upon arrival Leo soon heard that the acoustics were not suitable. He convinced Paul Dombrecht that they had to leave and find another venue. With the entire ensemble they then drove through half of Belgium in search of a church with the right acoustics. They stopped in Leuven, Mechelen, St. Niklaas and Bruges, where they unloaded all the instruments, walked into the church, started playing, thanked the sexton and drove on. Eventually they arrived at the Eglise Saint-Apollinaire in Bolland and it sounded wonderful.
The inventor
From his first steps on the recording trail, Leo built a large part of his equipment himself, together with his wife Ank and his friend Henk Prince. Together they built a complete mixing desk, modified microphones and built special effect processors such as a 90-degree phase shifter to make reverberation channels sound diffuse. But high-quality factory equipment also inspired Leo to achieve special results. By endlessly tinkering with the settings of his Lexicon 480 reverb, he created such a realistic spatial sound for his studio recordings that the albums were praised by the magazines for their acoustics. In the early 1990s, Leo was the second customer in Europe of the revolutionary and very expensive Sonic Solutions audio workstation based on Mac computers. The speed and precision with which he could work on it were legendary.
His first special invention, the "Diffuse Field Adapter" or DiFA, which he developed together with Ron Geluk, followed in the late 1990s. After adding a DiFA, a normal omnidirectional microphone obtained stronger directivity at frequencies below 600 Hz, allowing for improved sound definition at low frequencies without the use of support microphones. It was a clear example of his independent mind, because in the professional field everyone thought about microphone characteristics in the opposite way. Perhaps because of that, DiFA did not become a commercial success. Not much later, just in the new millennium, Leo set off for his greatest work, Omniwave. One of Leo's annoyances was that one only hears a good stereo image right in the middle between the speakers, and that even then the room sound is not natural. He became convinced that the cause was that normal speakers radiate sound in a wrong way at mid and high frequencies. He turned the cone of a Philips speaker inside out, put the cabinet on his back and was fascinated by how good it sounded in the room. The idea of ??the convex loudspeaker was born. To integrate the tweeter into the design and create a coherent full range source, Leo chose a coaxial Kef speaker, which he turned inside out with the tweeter at the center. This remodel turned out to sound surprisingly good. Composer Burkhardt Söll heard the prototypes and suggested using them in the live performance of his piece Venus and Adonis. It was a great success.
Research showed that Philips developed almost exclusively convex loudspeakers between 1925 and 1932, under the direction of Roelof Vermeulen, but that this technique had been dispelled and forgotten by the introduction of concave loudspeakers with permanent magnets in the 1930s. Driven by his intuition, Leo had reinvented the 'bending wave' style convex speaker. Searching for the optimal cabinet shape, a simple cylinder turned out to yield the best result. This shape invited experiments, in which the sound in the room was clearly different depending on whether the cone was oriented horizontally or vertically. The Eureka moment came when he discovered that the vertical and horizontal speaker pairs could be combined in a unique way. With sufficient vertical distance between the two pairs, a stable and quite uncolored vertical phantom source appeared. In this way, the 'acoustic fingerprint' of the speaker disappears and the experience of the total sound field becomes much more natural. In 2008 Leo was granted a patent on this technique, which was named "Omniwave". The development and production of the loudspeakers was increasingly professionalised in collaboration with Leo's son Leendert, daughter Anna and external parties. A family business was born. The system is now very popular in places where "inaudible" sound reinforcement must take place, such as acoustic music and speech reinforcement. It has been used at the Ruhr Biennial, the Münchner Kammerspiele, the International Theater Amsterdam, and many theater and music performances in halls and outdoors. There is even an Omniwave speech sound reinforcement system installed in the survey room of the Dutch parliament.
Since his childhood Leo was fascinated by acoustics and the way a musician plays with them. He saw making music as a conversation between the musician and the space. The diffuse field of the space forms a background that provides context for instruments in the foreground. Leo's eternal search was for a way to create that diffuse field with loudspeakers. Normal stereophony, he said, sounded "as if you were listening through a letterbox slot". A natural diffuse sound has a height dimension that normal speakers cannot provide. Omniwave can do it. The value of this invention to the audio world can hardly be overestimated. It is almost comparable to the invention of perspective in painting. Leo said that "a crisp simple invention can create a new world.
Leo remained resourceful until his deathbed. When the oxygen hose in his nose no longer produced enough air, he managed to combine two air compressors and thus double the capacity. When that no longer gave him enough oxygen, he was given an oxygen mask. However, according to him, it did not work well. He soon saw what was wrong with it and how it could be improved. The doctors refused to assist, because the thing should be used as designed. Of course Leo adapted it anyway and indeed it worked much better then.
The loss of Leo leaves a big gap in the audio world. But at the moment the thoughts mainly go out to the people who stay behind: his family and circle of friends. We hope to find comfort in the memories of Leo that will no doubt inspire many people for a very long time to come.
(Eelco Grimm)